JAIF Scholarship Fund (USD)
今すぐお問い合わせください
APPLICATION FOR UNDERGRADUATE
MJIIT offers a full-time 4-year undergraduate programme.
Ready to start your application?

今すぐお問い合わせください
APPLICATION FOR POSTGRADUATE
MJIIT offers a competitive advantage by leveraging on the strength of Malaysian and Japanese educational systems, expertise and technologies for world-class research and development.
Ready to start your application?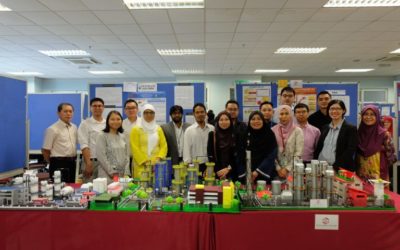 The department of Chemical Process Engineering (CPE) had organised the annual design seminar and exhibition on 4th April 2019 (Thursday) at Bilik Ilmuan 1 & 3, Anjungan Menara Razak. The programme provided a platform for the 12 groups of final year students of...
read more
ALL THE REASONS YOU SHOULD COME TO MJIIT

Like Us! and Stay In Touch…