JAIF Scholarship Fund (USD)
Advanced Laboratories & ikohza
12 April 2018 Universiti Teknologi Malaysia (UTM) menerusi Institut Teknologi Antarabangsa Malaysia-Jepun (MJIIT) membangunkan Sistem Pengurusan Sisa Pepejal Menggunakan Teknologi Air Subkritikal yang pertama di Asia. Sistem itu yang ditadbir Malaysia-Japan Advanced...
MJIIT Global Mobility Program | MJIIT GMP
Since MJIIT establishment in 2011, more than 770 MJIIT students and staff have participated in our Global Mobility Programmes.
An opportunity for all Malaysian, ASEAN and Japanese students who wish to pursue short term Japanese style education/training in MJIIT or Japan using MJIIT as a window for Global Mobility.
MJIIT Facilities | State-of-the-Art Laboratories
Laboratories@MJIIT consists of service, advanced and undergraduate laboratories in the major scientific fields taught at the Mechanical Precision, Nano Technology, Solid Waste Management and many more…
Name of Laboratories
Location
Equipment / Instruments
North Wing, Level 1, MJIIT Building
CNC 3-Axis Turning
CNC 3-Axis Milling
CNC 4-Axis Turn-Mill
CNC 5-Axis Simultaneous
CNC 9-Axis
CNC Universal Cylindrical Grinding
Surface Grinding Machine
CNC EDM Wire Cut
High Precision Valve Seat
Precision Drilling
Coordinate Measuring Machine
Multi Balancer
CAM Profile Measurement
GOM 3D Scanner
Konica Minolta 3D Printer
Level 10, MJIIT Building
 Chromatography
Spectroscopy
Material Analyzer
Sample Extractor
South Wing, Level 1, MJIIT Building
Field-Emission Scanning Electron Microscope (FESEM)
Dualbeam Scanning Electron Microscope/Focused Ion Beam (FIB-SEM)
Low Vacuum Scanning Electron Microscope (LVSEM)
Field-Emission Transmission Electron Microscope (FETEM)
3D Measuring Laser Microscope
Digital Microscope
Stereo Zoom Microscope
South Wing, Level 1, MJIIT Building
Electron Beam Lithography-JEOL JBX6300
Photo-lithography-Mask Aligner
RF Magnetron Sputtering (Target: SiO2, Si3N4)
Electron Beam Evaporator (Source: Ge, Ni, Ti, Cr, Au, Pt)
Thermal Evaporator (Source: Al, Ge, Au)
Plasma Enhanced CVD
Reactive Ion Etching
Oxygen Plasma Etcher
Plasma Coater
Rapid Thermal Annealing
Hall Effect Measurement
Surface Profiler
Solar Simulator
Raman Spectroscopy
Vector Network Analyzer
Microprober
Semiconductor Parameter Analyzer
Potentiostat
Furnace
Spin Coater
Department of Environmental and Green Technology
 
Department of Electronic Systems Engineering
 
Department of Mechanical Precision Engineering
Name
Location
Name
Location
Name
Location
Solid Waste Management
Industrial Automation
Acoustics
Green Energy
Advanced Embedded System
Tribology & Precision Manufacturing
Separation & Purification
Process Control & Instrumentation
Wind Tunnel
Advanced Environmental
Neural Systems
Advanced VSE
Advanced Electronic Device
Advanced Communication
Bio- Imaging
Internet of Things
Level 8, MJIIT
Department of Environmental and Green Technology

 

Department of Electronic Systems Engineering

 

Department of Mechanical Precision Engineering

Name
Location
Name
Location
Name
Location
Chemistry
Signal & Image Processing
Precision
Level 1, MJIIT
Unit operations
Robotics
Level 6
Mechanic Machine
Chemical & Biochemical Reaction
Electronic Device
Metrology
Process Control
ECAD PCB
Solid Mechanic
Circuit Simulation
Thermodynamics
Communication Systems
Fluid Dynamics
Embedded System
Block P
Material Science
Control & Measurement
Block B
Electronic Circuit
Digital Electronics

Malaysia – Japan International Institute of Technology (MJIIT),
University Teknologi Malaysia,
Jalan Sultan Yahya Petra,
54100 Kuala Lumpur,
MALAYSIA
Tel: +603 2203 1517
Help desk: +6019 7933779
Fax: +603 2203 1266
Website: http://mjiit.utm.my/
E-mail: mjiit@utm.my

Free Consultation in Japanese : ASIA SEED 
Suitengu Hokushin Bldg. 7F 1-39-5 Nihobashi-Kakigara-cho,
Chuo-kuTokyo 103-0014,
JAPAN
Tel: +813-6206-2222
Fax: +813-6206-2244
E-mail: suehirro@asiaseed.org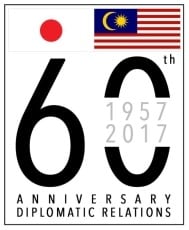 Copyright © 2018 • MJIIT Information and Communication Technology • All Rights Reserved