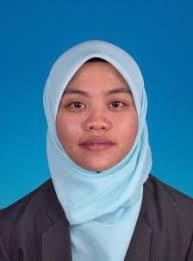 "MJIIT has given me a lot of chances and experiences through my scholarship awards"
Dr. Izyan Iryani Binti Mohd Yazid
Doctor of Philosophy graduate
"I came to UTM-MJIIT to pursue my passion for the study of mechanical engineering and Japanese life culture."
Reedza Fitri bin Shari
MJIIT Student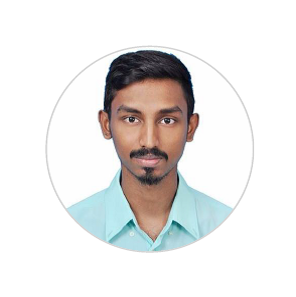 "This institute promisingly shows that the knowledge and experience which I am going to gain is unique and highly vital".
Sangharganesh a/l Palanivelloo
MJIIT Student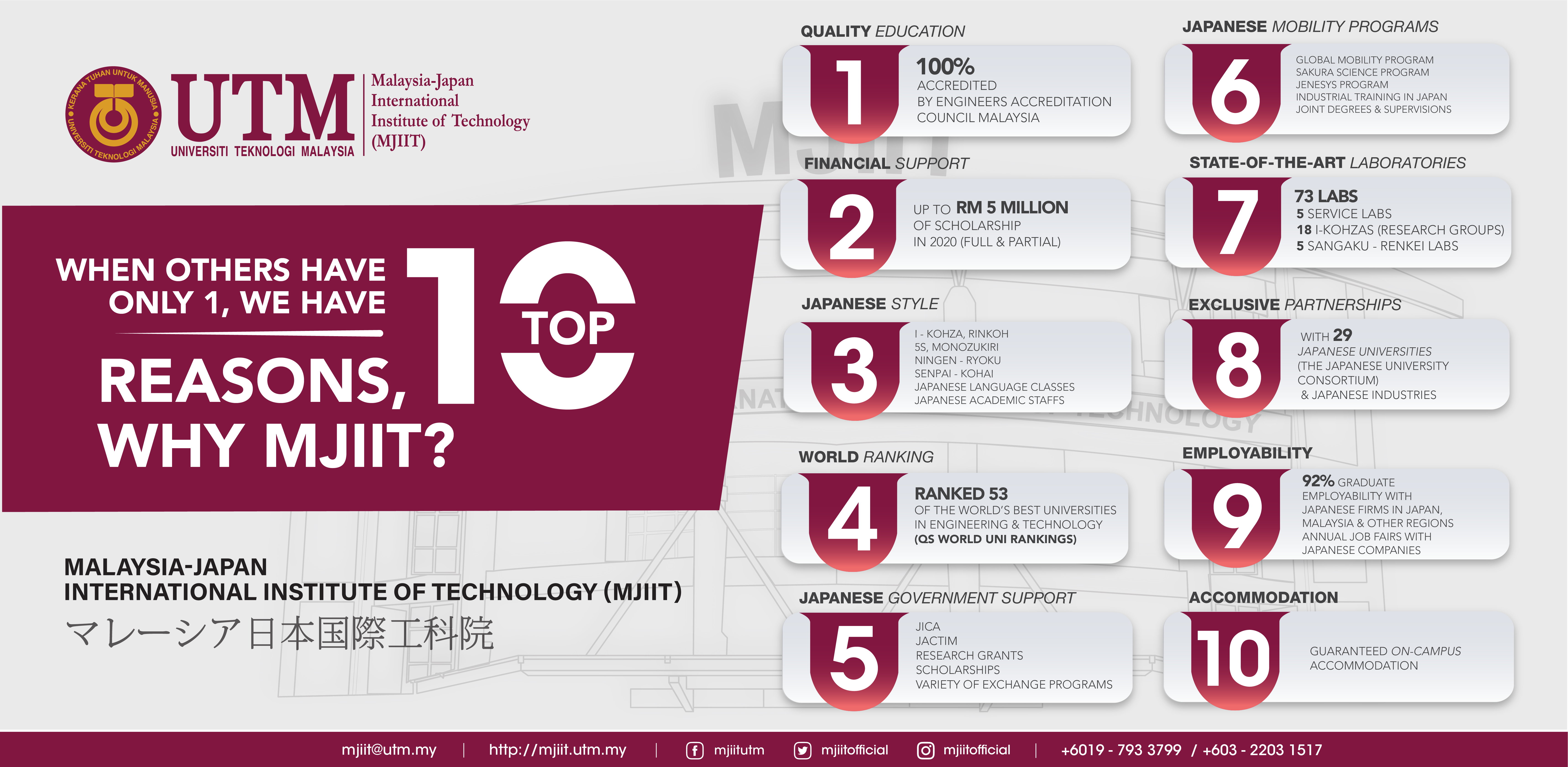 KNOWING THE CAMPUS
At UTM, we ensure our students to have a balanced life between studying and socializing with others.
THE HEART OF MALAYSIA
KL has its very own global icon in the PETRONAS Twin Towers, soaring 452 metres above street level and 88 stories tall. This mega structure towers majestically over KL, presenting a universal view of the icon from any corner of the city. Just beneath the Twin Towers are Malaysia's best shopping spots, featuring haute couture brands to trendy street fashions. For those with a penchant for Broadway-like theatres, meet KL's talented acting community that brings you fine shows and performances from the traditional to the satirical. Partygoers will find KL's vibrant night scenes perfect to satiate their appetite for the most happening places to party.

For any inquiries,
feel free to contact us at:
Malaysia – Japan International Institute of Technology (MJIIT), Universiti Teknologi Malaysia, Jalan Sultan Yahya Petra,54100 Kuala Lumpur, Malaysia.
Phone: +60 3-2203 1517
Mobile: +60 19-793 3799
Fax: +60 3-2203 1266
Website: https://mjiit.utm.my/
Email: mjiit@utm.my