May 9, 2019 – Malaysia-Japan International Institute of Technology (MJIIT), UTM Kuala Lumpur hosted the kick-off meeting for Collaborative Education Program for Sustainable Environmental Engineering Network (CEP-SEEN). The kick-off meeting was chaired by Professor Dr. Zainuddin Abdul Manan, UTM Deputy Vice-Chancellor (Academic & International) and attended by Mr. Murakami Yusuke, AUN/SEED-Net Deputy Chief Advisor, Mr. Shimazu Hideki, AUN/SEED-Net Project Coordinator, Ms. Wanichar Sukprasertchai, Ms. Kanokpan Paladech and Ms. Paveenut Supanaroek from the AUN/SEED-Net office.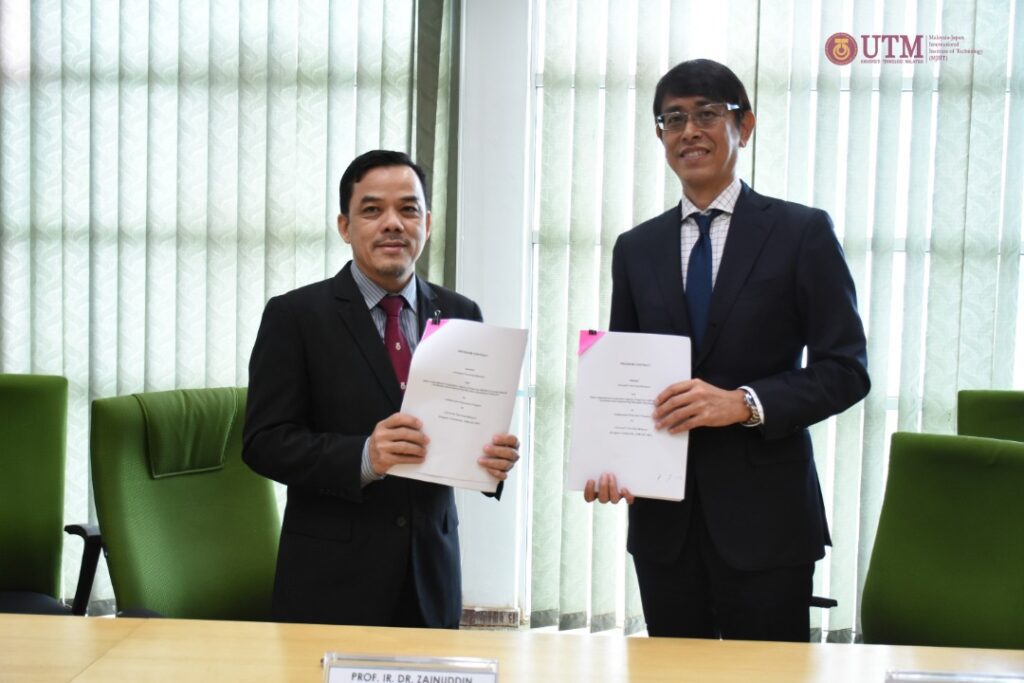 Operated as a consortium, the CEP-SEEN consists of 5 partners from Malaysia, Indonesia and Japan:
MJIIT, Universiti Teknologi Malaysia (UTM), Malaysia
University of Tsukuba (UT), Japan
Institut Teknologi Sepuluh Nopember (ITS), Indonesia
Nippon Koei Co., Ltd. (NK), Japan
Indah Water Konsortium Sdn. Bhd. (IWK), Malaysia
Under the auspices of the AUN/SEED-Net, the CEP-SEEN consortium highly encourages prospective students to experience studying at UTM-MJIIT and the opportunities it provides in facilitating the exchange of scientific, academic and technical knowledge through joint educational program focusing on the key area of Sustainable Environmental Engineering. All expenses will be fully covered under the prestigious scheme.
CEP-SEEN project receives the AUN/SEED-Net funding support worth RM 1.8 million for the duration of 45 months. The project is led by Assoc. Professor Dr. Ali Yuzir, the Deputy Director of Disaster Preparedness and Prevention Centre (DPPC), MJIIT. Whereas, the project team members from UTM-MJIIT include: Assoc. Professor Dr. Shahrum Shah Abdullah, Assoc. Professor Dr. Norhayati Abdullah, Dr. Mohd Hakim Ab Halim, Dr. Aznah Nor Anuar, Assoc. Professor Dr. Koji Iwamoto, Assoc. Professor Dr. Hirofumi Hara, Ms. Mazliza Aini Abdul Majid and Mr. Syafiq Yazid.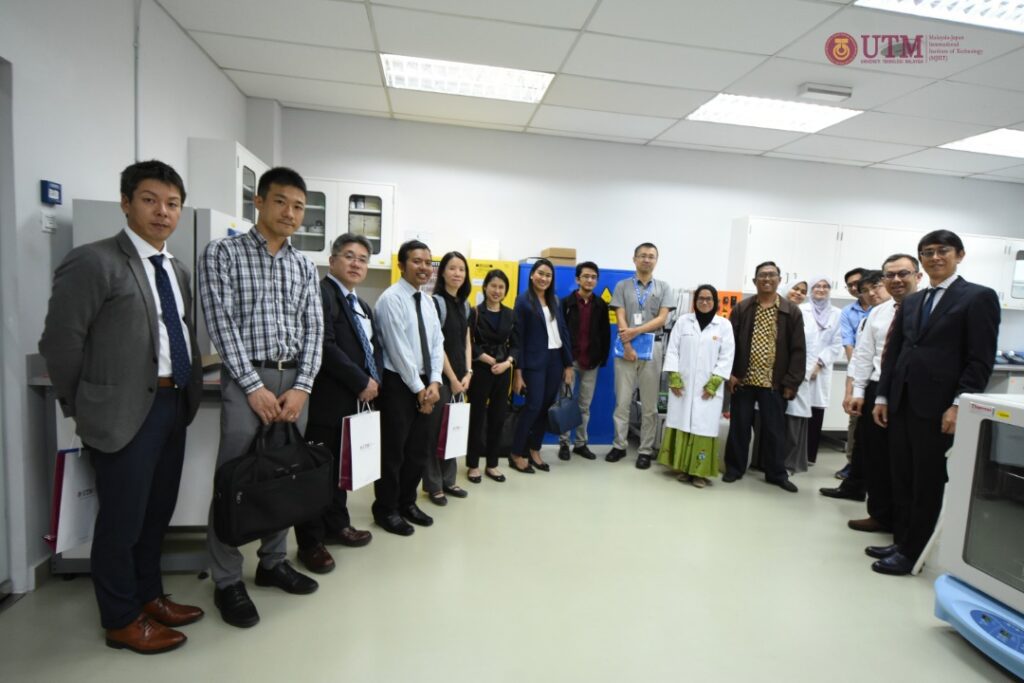 The CEP-SEEN consortium offers scholarship that includes monthly stipend, research and mobility support for successful candidates who enrolled into full-time research-based academic programs, either Master of Philosophy (MPhil) or Doctor of Philosophy (PhD) in the field of Environmental Engineering. Main study period will take place in UTM Kuala Lumpur with attachment in Japan and Indonesia. The research attachment opportunity will allow the CEP-SEEN scholars to access the research infrastructures and academic environment at the partnering Universities and Industries.
UTM-MJIIT and the consortium members welcome candidates from the ASEAN countries (excluding Malaysia, Brunei and Singapore) to submit their scholarship application. Under this program, the CEP-SEEN scholars will be able to explore and expand their Environmental Engineering research on relevant topics to be able to translate knowledge and technology they learnt to society upon their graduation. Additionally, throughout the years of study, CEP-SEEN scholars will have the opportunity to expand their professional network and friendships and bring these connections back to their home countries to better address the environmental related issues and challenges confronting the ASEAN region today.
You may find detailed information regarding the CEP-SEEN scholarship through the link below:
MJIIT Website: https://mjiit.utm.my/cepseenpgscholarship/
Facebook Link: https://bit.ly/2RkqxbL
Should you require any further information, please feel free to contact CEP-SEEN secretariat at: cepseen@utm.my
Prepared by: Dr. Mohd Hakim Ab Halim, MJIIT and AP Dr. Norhayati Abdullah, Office of UTM International