RESEARCH STYLE at MJIIT is classified into several distinct groups of ikohzas which are Japanese-styled research laboratory groups with members comprising students, academics and researchers of similar interests. Final year undergraduate and postgraduate students collaborate with the unique Senpai-Kohai or mentor-mentee concept. Junior members are nurtured and closely supported by their seniors, encouraging strong collaboration and continuous guidance from professors and senior members of the research group.
MONOZUKURI / NINGEN-RYOKU
MONOZUKURI: It is about having a state of mind, the spirit to produce not only excellent products but also have the ability to constantly improve the production system and its processes. It is practiced in Capstone Design, Laboratory Courses and Problem Based Learning.
NINGEN-RYOKU: A holistic approach for comprehensive character building to develop confidence, decisiveness, independence and maturity in the graduates which prevails through emphasis on skills in communication, problem solving, responsibility and ethics in the programme curriculum.
5S AND KAIZEN / K.E.S PEDAGOGY
5S AND KAIZEN: Seiri, Seiton, Seiso, Seiketsu, Shitsuke ("sort", "set in order", "shine", "standardize, "sustain") and Kaizen (continuous improvement) has become part of the learning concept of MJIIT, aimed to develop the skills of the Japanese, such as team working, responsibility, and resilience.
K.E.S PEDAGOGY: "Knowledge-Experience and Self-study" pedagogy concept of teaching and learning approach which focuses on more class contact in lower years, learning through experience and self-study in later years.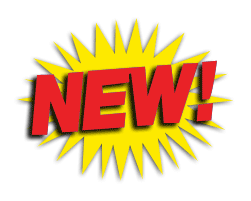 PG Workschedule Semester 1 2018/2019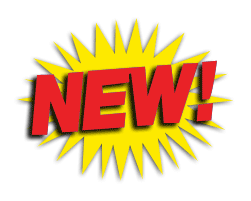 PG Timetable Semester 1 2018/2019
Academic Calendar and
Timetable 2017/2018
Contact:
Dr. Mohamed Sukri bin Mat Ali
Academic Manager (Postgraduate)
Malaysia-Japan International Institute of Technology (MJIIT),
Universiti Teknologi Malaysia Kuala Lumpur,
Jalan Sultan Yahya Petra (Jalan Semarak),
54100 Kuala Lumpur, MALAYSIA.
Email: sukri.kl@utm.my
Email: mjiit@utm.my
Tel: +603 2203 1286
The PhD and MPhil research degrees have been especially designed to incorporate the latest advancements in technology, offering students the exclusive experience of undertaking research under the supervision of Malaysian and Japanese experts while combining both theory and practice. MJIIT offers a competitive advantage by leveraging on the strength of Malaysian and Japanese educational systems, expertise and technologies for world-class research and development.
Duration of Study
The duration for the MPhil and PhD degrees are: 
| | |
| --- | --- |
| Programme | |
| MPhil | 1 |
| PhD | 3 |
More details of our postgraduate programmes can be found in our postgraduate handbook HERE.
A Stimulating Japanese-Inspired Research Culture
A distinctive research experience through membership of the innovative Japanese Kohza system, or ikohza, is provided at MJIIT. Within this framework, the Senpai-Kohai relationship or mentoring concept is realised from the moment a research student is admitted into the programme and becomes a member of the ikohza. Junior members are nurtured and closely supported by their seniors, and there is strong collaboration and continuous guidance from professors and other senior members of the research group. Furthermore, selected students are given the exclusive opportunity to conduct part of their dissertation in Japan with exposure to world-class research and gain the ability to develop knowledge and research skills in a challenging, rewarding and exciting field of study. MJIIT welcomes enquiries for research opportunities at the postgraduate level leading to the MPhil and PhD degrees.