Department of Electronic System Engineering
Artificial Intelligent, Industrial Automation Engineering, Embedded System, Robotics and many more
Department of Electronic System Engineering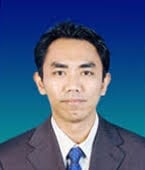 Head of Department Dept. of Electronic System Eng.
Address
Malaysia-Japan International Institute of Technology,
University Teknologi Malaysia, Jalan Sultan Yahya Petra,
54100 Kuala Lumpur, MALAYSIA
Contact
The Department of Electronic Systems Engineering (ESE) has been set up to contribute in the areas of Electronic Systems Engineering.  ESE department was established in March 2011 and is headed by a Head of Department.  The name of the department was inspired from the vast and important field of study which deals with groupings of electronic components and circuits designed to accomplish one or more complex technological or electronic functions.  It is a very broad field that encompasses many subfields that includes those that deal with electronic devices and circuit design, control systems, electronics and telecommunications, computer systems, and embedded software.