38 CPE students joined the industrial visit at Gardenia Sdn Bhd on 16 Nov 2017 organised by CHEMPRO Students' Society.
Special thanks to Gardenia Sdn Bhd in hosting this visit to enhance the exposure on food industry for the students.
Also, appreciation to the HEMA and PHB UTM KL for their special arrangement for this program.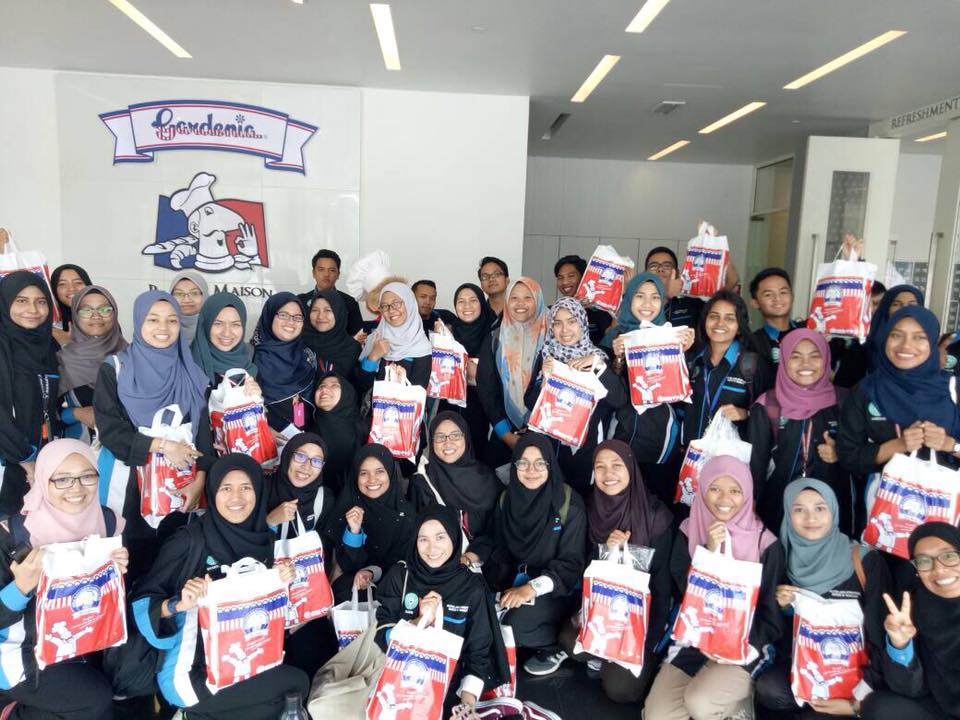 CPE Staff Publications (pure.utm)
---
Contact Us
Head of Department
Dept. of Chemical Process Engineering
Malaysia – Japan International Institute of Technology,
University Teknologi Malaysia Kuala Lumpur,
Jalan Sultan Yahya Petra,
54100 Kuala Lumpur,
MALAYSIA
Tel: +603 2203 1347 
Help desk: +6018 225 1517
Fax: +603 2203 1266
Website: http://mjiit.utm.my/
E-mail: mariamfirdhaus@utm.my